It doesn't matter how you say it…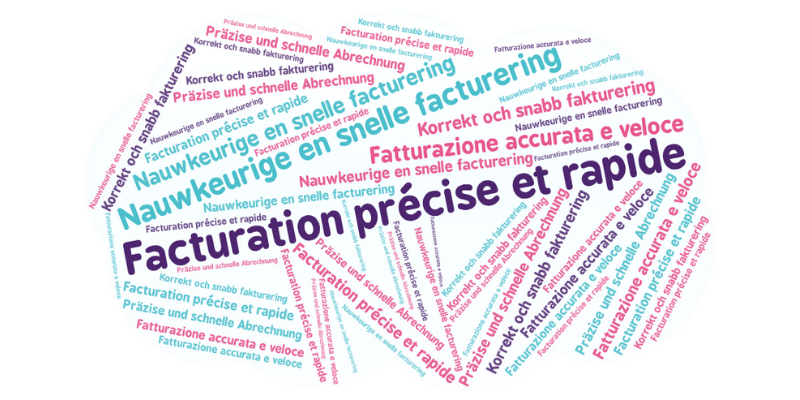 The smooth operation of your global telecom or cloud solution business is dependent on the same thing: accurate and fast billing.
Global digital transformation affects us all
Whether you're a value-added reseller (VAR) from the UK or overseas, a distributor working with VARs, or you provide cloud-based or telecoms services, it's highly unlikely that your business has been untouched by the impact of global digital transformation. You probably have clients and offices overseas, or it's on the horizon.
Even if you don't have international billing requirements right now, the increasing scope to expand your telecoms or cloud-based services into territories abroad means it should be a consideration as you design a future proof business strategy.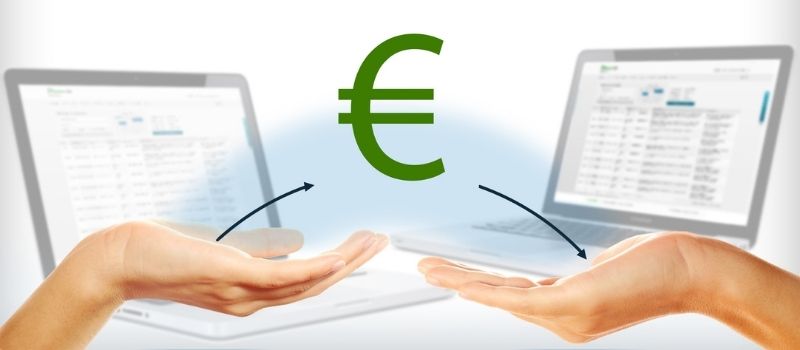 Overseas billing – the challenges
When your telecoms or cloud solutions business gets the opportunity to expand overseas, you'll find yourself evaluating your billing platform options and asking:
How do I overcome the language barrier?
How do I handle different airtime billing for different time zones?
Will I be compliant with local taxes and legislation?
How do I handle currency conversion?
Do I have to manage a separate overseas billing platform alongside my existing system?
Might I need to recruit team members, or a third party in territory, to co-ordinate billing overseas?
How will I get the insights I need to stay competitive?
Good news, serving international markets can actually turn out to be simpler than you imagined. Invest in a multilingual and multicurrency billing platform with the capability to incorporate regional taxes and other country/county specific charges, and you can run – and grow – your business with many advantages.
Intelligent Billing uses powerful, dynamic technology to offer you highly sophisticated international billing functionality, helping you solve the challenges of operating telecoms and cloud services in other countries.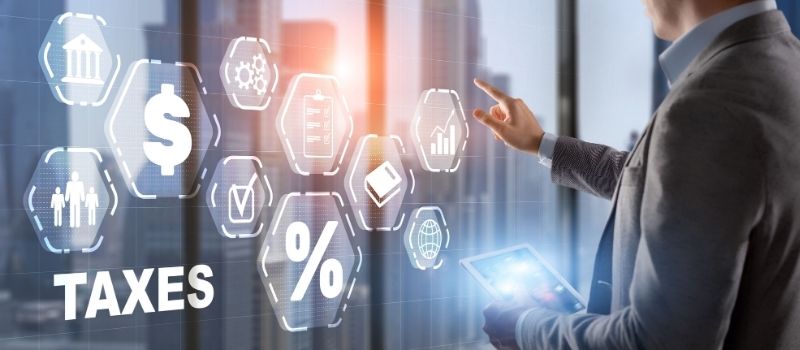 5 benefits of switching to Intelligent Billing's multi-faceted, scalable platform
1. Speak your customers language
Billing foreign customers means billing in foreign languages. When accuracy is business-critical, you can't afford for anything to get lost in translation.
Our multilingual billing platform is far more cost effective than hiring a fluent native, and a lot faster and more precise than muddling through with translation tools.
2. Currency conversion
Whether it's in Euros, U.S. Dollars, Pesos, Great British Pounds, or any other currency, no customer likes to be overcharged. Your business doesn't want to lose out because you're undercharging either.
Our billing platform allows you to input your own forex rate and converts currencies accordingly to ensure your overseas bills are calculated correctly. Voilà!
3. Stay tax compliant
A common pitfall for many telecoms businesses when they 'go global' is getting tangled up in unexpected regional red tape. Deciphering not only country but also local tax legislation and regulations is likely to cause delays and getting it wrong could land you in costly hot water.
We have a specific US tax compliant version of our Intelligent Billing platform which interfaces with third party US tax management systems to deal with the complexity of differing US state taxes.
Don't take any chances! Rely on the functionality of our Intelligent Billing platform to handle local tax legislation and build it in to your billing.
4. Get valuable reporting and insights
New uncharted territories are potentially risky waters for any business, so you'll need to navigate them wisely. The world is ever-changing, wherever you operate, so gathering intelligence as you go is vital to your long-term success.
Just as our name suggests, our platform will give you clever data analysis and reporting (built to your unique specifications) to help you map out your overseas journey. Learn how customers are using your services – when, why and how – and use that insight to run your business more efficiently and to grow.
5. Manage everything cost-effectively from one platform
Multiple languages, various currencies, regional legislation, changing customer behaviour, shifting market trends…imagine if you had to juggle all those aspects of your international telecoms or cloud services business separately?
When it's all 'under one roof' you save your business time and money, mitigate risk, and reduce stress. Our friendly experts will adapt our automated software to meet your needs, support you as you use it day-to-day, and work with you to evolve its capabilities as your business changes.
At Intelligent Billing we have vast experience setting up and supporting telecoms and cloud service providers with scalable international billing requirements. Our overseas accounts include billing for 66,000 Marriott hotel rooms and processing data for Hollands biggest telecoms provider, KPN, for over 80 million landline calls per day and billing €2.5 billion per annum.
Work with us to ensure fast, accurate and secure overseas billing, all from one platform.
Where in the world is your business going next? Call us to discuss your billing requirements on 01256 799 812 or email info@intelligentbilling.com