The Technology Reseller Awards, launched this year by the esteemed industry publication Technology Reseller, took place 26th May 2022 in London, hosted by Josh Widdicombe.
The purpose of the awards programme is to recognise and celebrate the achievements of organisations within the technology channel. We couldn't be prouder of our team here at PRD Technologies, who strive to deliver the best billing software product on the market to our customers using innovative, leading-edge technology.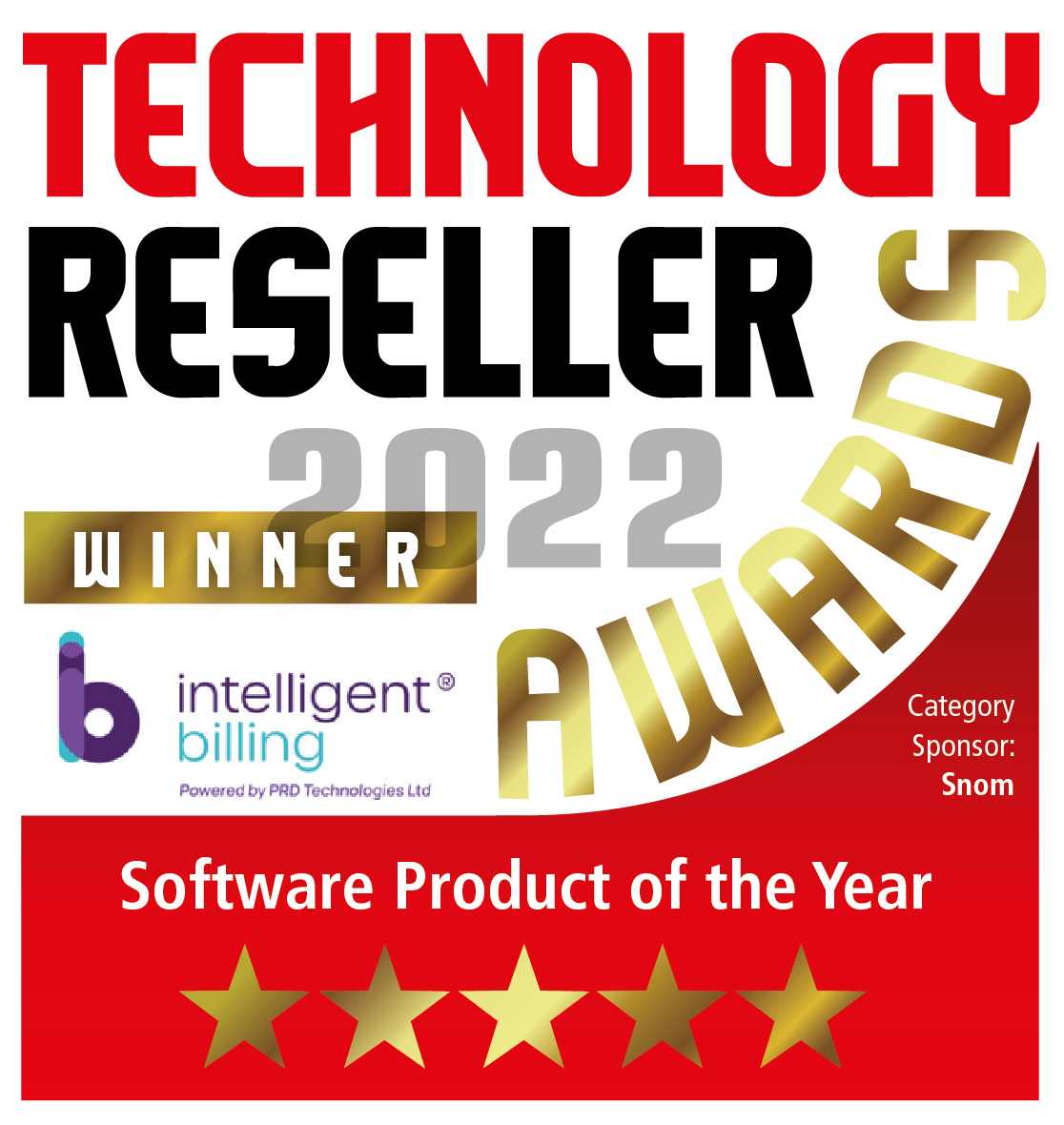 Software Product of the Year
Our contribution to the industry has been rewarded with the much prized 'Software Product of the Year' award. This award recognises excellence in software product launches, that demonstrate:
Leading-edge technology
Advanced functionality
Superior design
Reliability
First-to-market developments
Strong user-centricity
Tangible business benefits to customers (both end-users and channel partners)
PRD's Intelligent Billing software addresses the complex challenges of data processing, analysis and billing faced by technology distributors, VARs, ISPs and a myriad of other cloud-based subscription and services providers – all from a single converged automated platform.
Game-changing billing solutions for distributors and VARs
Our achievements on the billing solution we developed over the last 12 months in conjunction with Westcoast Cloud, to address the data processing and billing challenges faced by their VARs, were specifically recognised by the judges in the 'Software Product of the Year' category. The bespoke functionality we designed included:
API integration into MS Marketplace via Westcoast Cloud, to auto-populate data from the distributor
Streamlining of complex cloud subscription and consumption services, bundles and packages
Complex reporting and Business Intelligence
Integration with key business systems, such as accounting software and CRM systems
Gathering data from multiple systems to one converged automated platform is a true game-changer for distributors and VARs. To read more about this project read our case study: Automated data processing for Westcoast Cloud VARs can reduce billing resource requirements by up to 95%
If you'd like to talk to one of our knowledgeable billing experts about what our Intelligent Billing and invoicing software can do for your business contact us.