Whether you're an MSP (Managed Service Provider), CSP (Cloud Solution Provider), VAR (Value Added Reseller) or a distributor, one thing you'll have in common is the need for accurate, real-time billing data and billing reports from your billing software provider.
Combined with data and analytics, this intelligence allows your business to assess and adapt your products and services to improve end-customer performance, enhance value, monitor ROI – and drive success.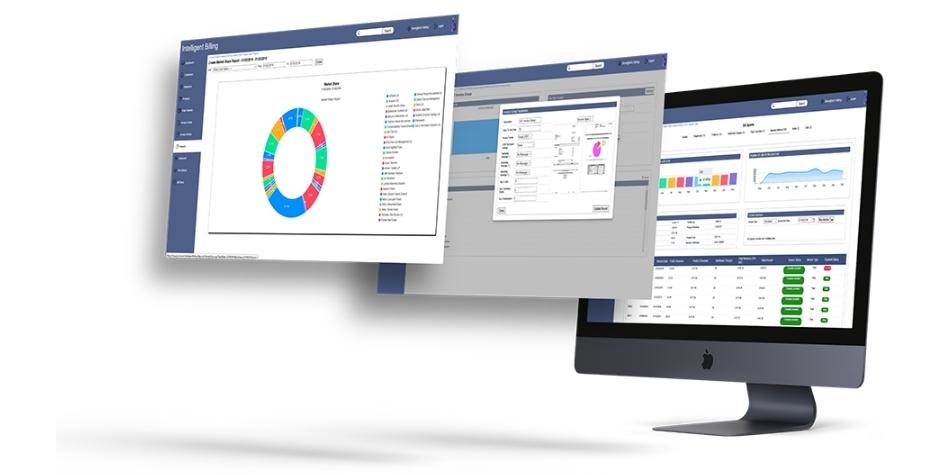 More insightful means more agile, more cost-effective – and more competitive
New technologies are emerging at an ever-increasing rate. Better and faster access to complete data will sharpen your insights and allow your business to navigate the ongoing digital transformation with confidence.
Are opportunities being missed or maximised? Which services and offerings are performing well? What isn't working? Where must your business invest additional resource and investment? Where could you cut costs? Sophisticated billing software can illuminate the answers to these questions and more.
Accurate and timely billing data analytics are vital to maintaining your competitive edge. They will empower you to identify and develop areas of potential growth and revenue, incorporating these into a more robust business strategy.
Intelligent Billing seamlessly integrates with other key business systems
So, billing software is a powerful tool for unlocking your business potential. Yet, to do so, it needs to be able to 'communicate' with the other key systems your company uses. This connection facilitates 360-degree insights.
Intelligent Billing from PRD Technologies covers multiple market sectors and data streams and achieves this all-important connection, integrating with other systems such as accounting programs and CRM software. The ability to combine data from multiple systems and sources produces tailored reports that support strategy planning, cost monitoring and maximising ROI.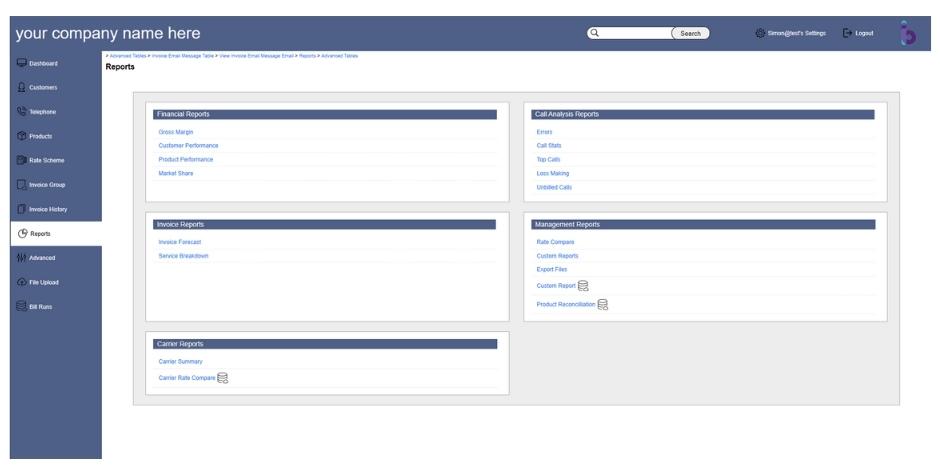 Helping you select the reports that will drive your business forward
With so much reporting functionality available, it can be hard to see the wood for the trees. You don't want unnecessary complexity, but you don't want simplistic analysis either.
We know you're busy, so rather than making you wade through hundreds of reporting options, we've identified a suite of 12 key reports. Our helpful team of billing data experts will work with you to understand which insights are going to help your business strategy excel and pick the most useful reports for you.
Standard reports are available by default to every Intelligent Billing customer and are quick to access and convert to Excel using the CSV button. With ease, you can produce reports such as:
Customer Performance and Product Performance – giving you vital information to assess performance and changes over the previous 12 months
Market Share
Loss Making – this provides a quick and easy way to maintain healthy profit margins – crucial in the current climate
Carrier Summary and Call Statistic reports – these have built in filters to enable you to drill down to a granular level
Invoice analysis
Financial reporting
Management reporting
Our Customer Performance and Product Performance reports include handy filters, so you can easily report separately on specific data as necessary, such as P&L, revenue, number of units and other costs. Visual heat maps instantly display fluctuations in your data, with a red and green traffic light system which displays any rises and falls in activity.
The amount of data available is often extremely large. Extracting the relevant details manually would be hugely time and labour intensive. Intelligent Billing does that legwork for you.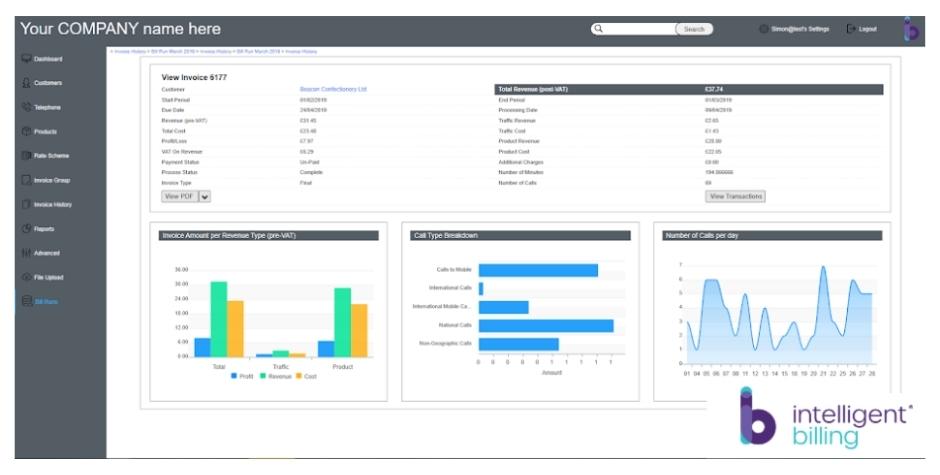 Need bespoke reporting? No problem
For customers of our Lite+, Pro and Bespoke plans, Intelligent Billing is highly capable of producing custom billing reports as well – allowing you to cut, slice and dice the data any way you like. These reports can be sent directly to relevant interested parties or even to third-party systems. Insights can also be fed directly into your PowerBI reporting tool.
Dan Simpson, Finance Controller at Westcoast Cloud, comments:
"Intelligent Billing has endless benefits when it comes to streamlined and more accurate billing, but the biggest development in the past year has been the reporting functionality and the intuitive data insights this provides for our business.
"When we needed bespoke reporting for one of our partners, all we had to do was ask and PRD Technologies came up with an innovative and dynamic solution."
Bespoke reports can include different levels of granularity, giving your business as much or as little detail as necessary to evaluate products and processes, locating efficiencies within the billing system and throughout the business more broadly.
Data is king
There's growing interest in data analytics as a strategic tool, and they can help your business get smarter in so many ways. Clarity on billing data allows you to track milestones and get 'on the front foot' with trends.
Let's discover how your billing software can enhances the performance of your business, enabling you to access the information you need to make strategic decisions for the future.
Our expert support team will work with you during the onboarding process to map out all of your billing processes and develop reporting requirements that will optimise your performance. To book a demo, or discuss your specific requirements contact us.