Telecoms Billing Solutions
As you know, the world of telecommunications can be very complicated. Technology continues to move at an alarming pace, and it can be hard to keep up.
If you deliver voice, VOIP, ISP, mobile or fixed line telco services, we can support your billing, ensuring it's accurate and timely.
PRD Technologies has been providing the telecoms industry with hassle-free billing solutions for years via our sophisticated 'Intelligent Billing' platforms.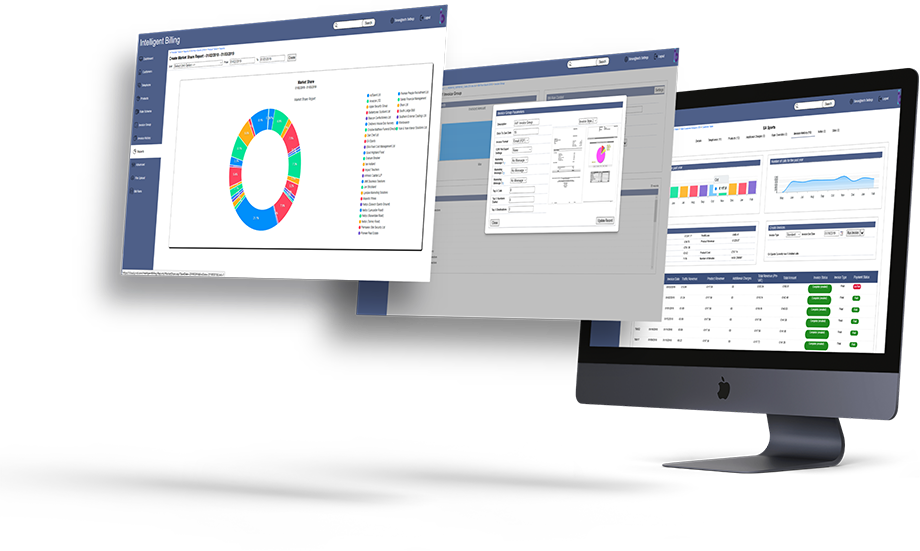 Trusted, scalable, telecoms billing platforms to meet your current and future needs
Standard features and benefits of our telecoms billing platforms:
Full scalability – your collection, processing and billing can scale and grow with your business

Compatibility with all bank collections

Fully hosted web based platform – accessible anytime from any device

End customer portal for viewing and analytics

Description and rate overrides

Onboarding, web based training, telephone and email support
Integration with all of the leading accounting systems and export in to any accounting collection systems of choice

Site-billing – parent/child relationships

Ad-hoc, one off incidental charges

Multiple CDR suppliers with near real time CDR collection and reporting
Revenue assurance – ensuring no revenue is lost

Business and management dashboards – tailored to your business requirements

Management reporting– profit and loss at customer and product levels, plus heat maps

Agents and commission reporting

Voice products and services

Selection of default invoice styles
Lite
Bill up to £10k pm
Ideal for up to
100 customers
Lite+
Bill up to £20k pm
Ideal for up to
250 customers
Automatic collection of CDRs, anytime

Any prefixes and mapping to any level

Multi access and set different user levels

Branded portal and end customer portal

Custom invoice styles, multiple formats
Pro
Unlimited billing
Unlimited
customer base
Mobile billing, any data billing

API integrations to/from third party systems

Multiple country area codes

Daily or near real time file collection and processes

Multi lingual and currency invoicing

Multi hierarchical billing
Bespoke
Unlimited billing
Unlimited
customer base
A fully tailored solution to meet all of your current and future billing needs

"Another telecoms company recommended Intelligent Billing to us, when we started to offer telecoms services. And we certainly haven't been disappointed. They are very commercially minded – always putting the customer first.
The system is great – very intuitive and easy to use. We have yet to explore the more feature rich add ons, but know the system has such fantastic capability that it will easily support us, as we continue to grow. There is no doubt that the platform has enabled us to raise invoices we wouldn't have been able to do internally, with confidence in the accuracy, and the ease of strong automation. It offers us the flexibility to plan to expand into other revenue streams, knowing the billing platform will deliver. We couldn't have done that with our inhouse system.

Everybody in PRD is very friendly and helpful. They really go above and beyond. You feel the focus of their attention when you call them – they drop everything to help. We have been really impressed with the whole team.

I have no hesitation in recommending Intelligent Billing."