Channel Partners such as telecoms providers (TSPs), managed service providers (MSPs), cloud service providers (CSPs) and internet service providers (ISPs) are under constant pressure to deliver services as quickly and cost-effectively as possible. To be successful in this competitive market, an automated billing system is the key to streamlining the billing and customer support processes.
Here at PRD Technologies, we specialise in solving the complex billing and data processing challenges of the Channel. We take pride in successfully developing bespoke billing solutions for our Channel Partners. Over the years, we have expanded our customer base from telecoms to include a wide range of other service providers. Our unique Intelligent Billing software, powered by fourth-generation coding, allows us to offer innovative, cost-effective, and customised billing solutions that meet the specific needs of each of our clients. Our ethos revolves around supporting our partners with a flexible and committed approach, enabling them to thrive in this fast-paced market.
Our award-winning Intelligent Billing platform simplifies billing and support functions, empowering our customers to stay ahead of the competition and maximise their ROI. We are proud to have been recognised for our achievements with 3 further prestigious accolades this year:
Winner of the Comms Business Awards 'Billing Platform Vendor'
Winner of the Comms Business Awards 'Services to the Channel'
'Highly Commended' in the 'Best Business Services to the Fibre Community' category at the UK Fibre Awards
Streamlining billing for Channel Partners
These accolades were awarded for our continued investment in technological developments throughout 2022 including several bespoke Intelligent Billing software solutions for key strategic Channel Partners. These included an ISP billing platform for WightFibre, a UCaaS and SaaS billing platform for Evolve IP and a white-label bureau billing solution for telecoms giant NFON, incorporating multilingual and multi-currency functionality to support growth in international markets.
Other new functionality developments included increased advanced API integrations with customers key operational and third-party systems, detailed data analytics and management insights reporting and an enhanced customer portal for improved UX (user experience).
We also attained ISO 27001 certification to reflect our robust data security procedures and processes, reassuring our customers of the safety and security of their valuable data. The success of these projects was instrumental to our 2023 strategy.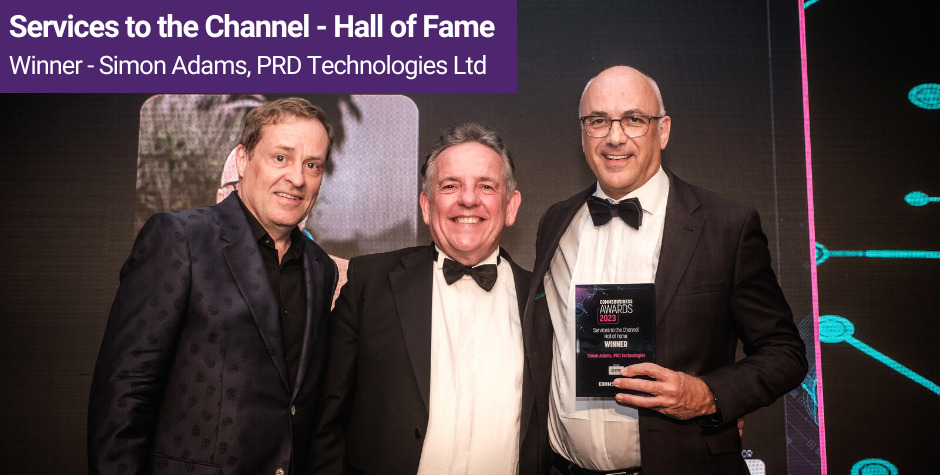 Addressing the billing challenges of the Channel
The significance of billing cannot be overstated for Channel Partners, where it stands as a cornerstone of their internal systems. In a market characterised by narrow profit margins, the ability to bill in a prompt and precise manner can be the decisive factor between a thriving enterprise and failure.
Intelligent Billing has revolutionised managed service providers billing processes, bringing numerous benefits to both providers and their clients, all from a single converged automated platform. By providing the capability to efficiently handle complex billing requirements, automations substantially reduce the time devoted to monthly billing, resulting in a significant decrease in the billing cycle.
Our automated billing software manages the entire process from data collection from third-party systems, through to processing, invoicing and payment collection, ensuring accuracy and resulting in reduced debtor days and improved cash flow.
Additionally, our advanced API integrations (including Marketplace, Microsoft Partner Centre, and ConnectWise), alongside the provision of bespoke management reporting, empowers organisations to make informed strategic decisions. Thanks to Intelligent Billing, our Channel partners reputations and customer satisfaction have soared, showcasing our commitment to innovation and excellence.
Revolutionising channel billing: PRD Technologies wins 'Billing Platform Vendor' award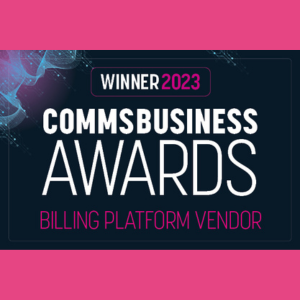 The prestigious Comms Business 'Billing Platform Vendor' award aims to recognise companies considered to be the backbone of the Channel.
In acknowledgment of our game-changing solutions, developed for a range of Channel Partners in key growth areas, PRD Technologies was honoured with the 'Billing Platform Vendor' award for 2023 by the esteemed judges.
Throughout 2022, we successfully created tailored billing solutions to address the specific demands of niche Channel markets with unmatched levels of automation, integrations, data processing, and complex billing.
Additionally, we developed a bespoke reseller version of our Intelligent Billing platform to effectively tackle distributor and VAR (value added reseller) billing challenges, along with offering other custom solutions for Channel partners. The revolutionary capabilities of our unique Intelligent Billing software, powered by our radical fourth-generation coding, enables us to innovate and seamlessly adapt billing solutions to cater to the individual requirements of our valued clients.
Trailblazing the Channel: Simon Adams, a pioneering leader in channel solutions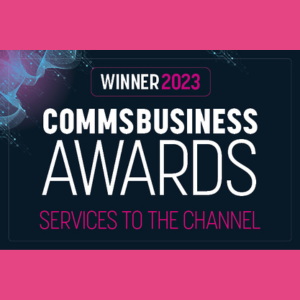 The esteemed Comms Business 'Services to the Channel' award aims to honour nominees who have consistently demonstrated exceptional qualities and contributions throughout their tenure in the Channel.
The judges notably recognised the remarkable achievements and unwavering commitment of Simon Adams, Managing Director of PRD Technologies, in addressing critical challenges faced by service providers within the Channel.
Establishing PRD Technologies in 2006 during a period of significant upheaval in the telecoms sector, Simon's visionary approach allowed the company to thrive amidst evolving demands on billing systems. With his pioneering spirit, Simon formed a high-calibre technical and strategic team, dedicated to delivering sophisticated solutions that cater to the industry's challenges and complexities.
Over the years, Simon's leadership has transformed PRD Technologies into a trailblazing organisation that empowers Channel partners to swiftly adapt to the ever-changing, complex, and volatile Channel markets, granting them a competitive edge for sustainable growth.
Embracing a forward-thinking mindset, Simon consistently seeks new opportunities and identifies market gaps within the Channel, fostering valuable relationships with key strategic partners to explore untapped avenues for innovation and expansion.
Empowering ISPs: flexible fibre broadband billing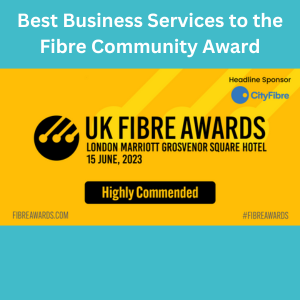 PRD Technologies was honoured with a 'Highly Commended' award in the 'Best Business Services to the Fibre Community' category at the UK Fibre Awards 2023, acknowledging our exceptional ability to deliver demonstrable results, provide project support, and offer outstanding customer service.
For successful broadband providers seeking to maintain their competitive edge, we developed a bespoke ISP billing solution, fully cloud-based and seamlessly integrated with third-party systems, providing an automated billing solution for large-scale fibre broadband projects.
Our platform empowers ISPs to deploy new subscription and consumption services instantly, with flexible options and pricing, maximising revenue opportunities. Through automated and streamlined subscription services management and billing operations, complemented by built-in tax-calculation functionality, manual processing is reduced, leading to significant time and cost savings whilst eliminating errors.
As evidenced by our successful partnership with WightFibre, a provider on the Isle of Wight who secured over £100 million in funding for their ultrafast broadband project, our innovative ISP billing platform addressed challenges like flexibility, scalability, system integrations, and tax compliance. Utilising a sophisticated Intelligent Billing solution, we automated billing processes, reduced costs, and enhanced efficiency. This transformative ISP billing system positions us as a leading ISP billing software vendor, trusted by large organisations like WightFibre.
Continuing to stay ahead in the dynamic ISP market, we evolve, adapt, and innovate, identifying opportunities and crafting solutions to address ISP's evolving needs and challenges.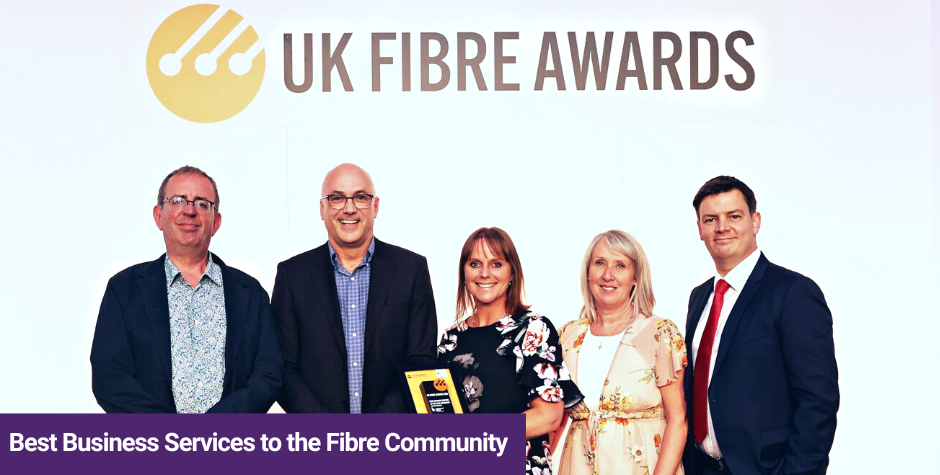 Benefits of an automated billing system: streamlining Telecoms, ISP, CSP, and MSP billing
Incorporating automated billing software into their operations Telecoms, ISP, CSP, and MSP Channel Partners can experience significant improvements in efficiency, accuracy, and customer satisfaction. At PRD, we are dedicated to providing our clients with cutting-edge solutions, helping them streamline their billing processes and achieve remarkable success in their respective markets. Through automation, improved efficiency, and enhanced security, our award-winning platform delivers exceptional value to our valued Channel Partners including:
Automations: API integrations automate billing processes, minimising manual intervention, saving time and effort for Channel Partners. This streamlined approach ensures billing accuracy, reduces the risk of errors and improves efficiencies, allowing our customers to focus on more strategic aspects of their business.
Cost savings: the automation of billing processes leads to cost savings by reducing the need for manual data entry, saving both time and resources.
Accurate instant invoicing: invoices are generated instantly and accurately, improving cash flow and providing clients with timely and precise billing information.
Faster payment processing: automated payment processing accelerates payment collection, leading to improved cashflow and financial stability.
Flexible pricing plans: Intelligent Billing functionality includes flexible pricing plans, catering to various customer needs and preferences.
Streamlined renewal processes: automatic renewal reminders and processing simplify the subscription renewal process, increasing customer retention rates.
Improved customer experience and customer service: efficient billing processes contribute to an enhanced customer experience, leading to higher satisfaction levels and improved customer loyalty.
Simplicity: our recurring billing software is designed with user-experience in mind, making it easy for Channel Partners to navigate and utilise the platform via our user portal.
Scalability: as our customers grow, the Intelligent Billing platform seamlessly scales to accommodate their increasing volume of data and billing operations without any disruptions.
Security – ISO certified: PRD Technologies' commitment to data security is reflected in our ISO 27001 certification, providing our customers with confidence in the protection of their sensitive data.
Automated reminder emails and notifications: our automated reminder emails ensure timely notifications for clients, reducing missed payment deadlines and late fees.
Customisable management reports: our Intelligent Billing platform offers customisable reports, empowering organisations to gain valuable insights and make data-driven strategic decisions.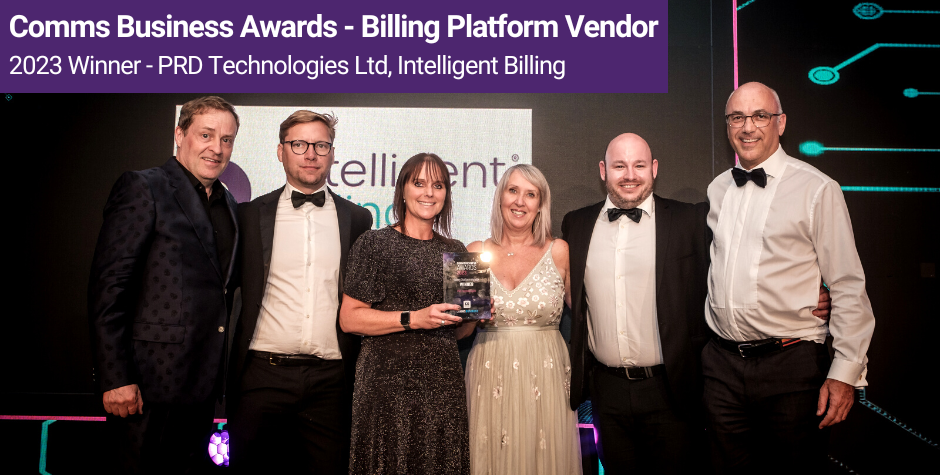 A pioneering billing solution for Channel Partners
 We take pride in providing cutting-edge automated billing software that empowers Channel Partners to thrive in their markets. Our Intelligent Billing platform addresses the diverse challenges faced by sectors across the Channel, from distributors and VARs to MSPs, CSPs, ISPs and a diverse range of other service providers.
As we continue to evolve and innovate, our 2023 roadmap includes further investment in functional developments, advanced API integrations, data insights, and management reporting. We are dedicated to supporting our Channel Partners, ensuring they can seize new opportunities as they arise.
Automated billing software is a game-changing solution, streamlining billing processes, improving efficiency, and maximising both opportunities and revenue. With our award-winning Intelligent Billing platform, PRD Technologies is leading the way in effortless billing, supporting Channel Partners to achieve their goals and thrive in a rapidly changing market.
Are you facing challenges with telecoms billing, MSP billing, ISP billing, CSP billing, or other cloud services billing? Experience the power of our intuitive automated billing system. Book a demo today to find out how we can revolutionise your billing process.