Here at PRD Technologies, we are always pushing boundaries with our transformational Intelligent Billing platform, addressing the complex billing and data processing challenges faced by the industry.
Our continuing developments and innovations empower our customers to rapidly adapt in the current volatile landscape, taking advantage of new opportunities wherever possible.
As such, we are honoured to have been recognised for our achievements and shortlisted for three prominent awards this year by Technology Reseller:
Software Product of the Year
Software Vendor of the Year
TR Award for Innovation
Software Product of the Year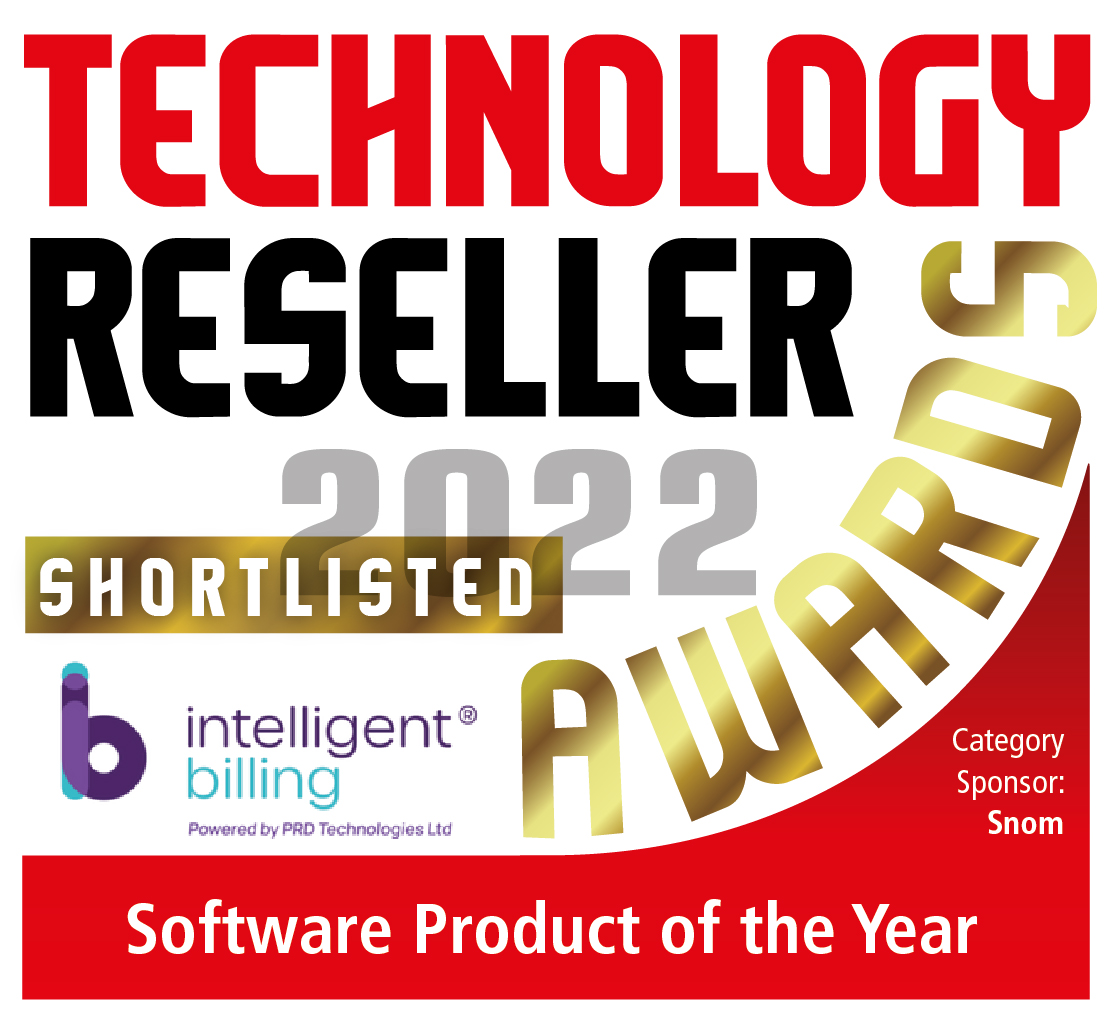 This award recognises excellence in software product launches that demonstrate new or leading-edge technology, advanced functionality, first-to-market developments, superior design quality, reliability and impressive user-centricity, in addition to tangible business benefits to customers.
Over the last 12 months we have solved the complex data processing and billing challenges faced by distributors and VARs with a revolutionary dedicated Intelligent Billing solution.
Data processing and billing for distributors and VARs is highly complex because of the need to pull variable data from multiple systems, often requiring manual intervention, which is both time consuming and can easily result in human error; potentially leading to substantial loss of revenue.
Research indicated there wasn't an existing viable solution on the market to address their specific challenges, including processing Azure consumable and variable data, within one converged system.
Over the last 12 months we worked in conjunction with multi-billion-pound IT distributor Westcoast Cloud to develop a bespoke leading-edge solution for them and their 700 strong VAR network.
The new solution includes an API integration into MS Marketplace via Westcoast Cloud, so it can auto-populate data from the distributor without the requirement for manual entries, saving time spent on manual data entry and eliminating human error. It is capable of streamlining complex cloud subscription and consumption services, bundles and packages without the complications usually associated with processing and billing these flexible services.
We also designed complex reporting and Business Intelligence as a standard feature in this version of our Intelligent Billing platform. Reports can now feed directly into customers Power BI reporting tool and integrate with other key business systems, such as accounting software and CRM systems, providing the ability to combine data from multiple systems/sources to produce tailored reports.
Dan Simpson, Finance Controller at Westcoast Cloud, comments:
"Intelligent Billing has endless benefits when it comes to streamlined and more accurate billing, but the biggest development in the past year has been the reporting functionality and the intuitive data insights this provides for our business.
"When we needed bespoke reporting for one of our partners, all we had to do was ask and PRD Technologies came up with an innovative and dynamic solution."
Gathering data from multiple systems to one converged automated platform is a game-changer for distributors and VARs.
Software Vendor of the Year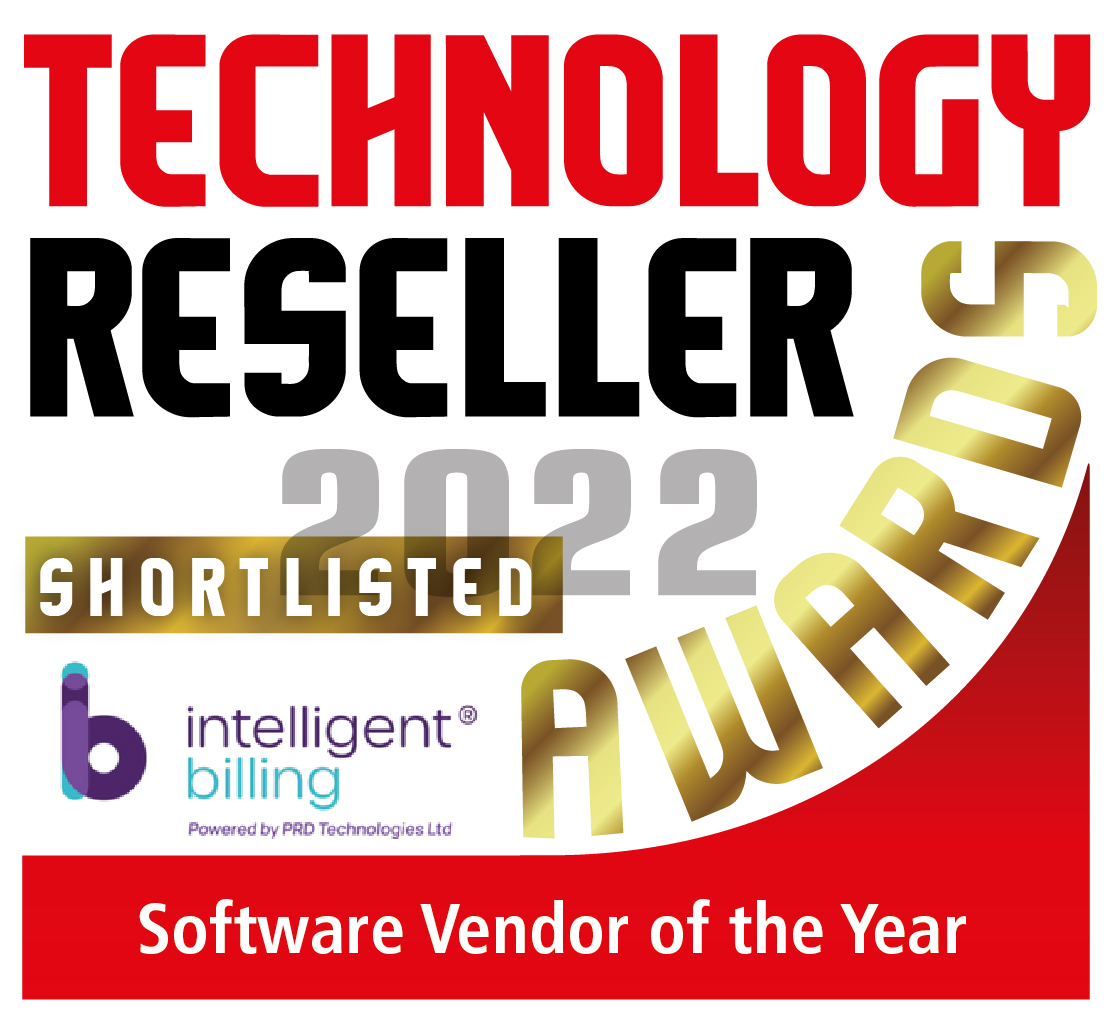 This award recognises software solutions that have been innovative, accessible and commercially successful, coupled with high levels of technical support and customer service.
Our Intelligent Billing platform, developed by our expert technological team, uses radical fourth generation coding, enabling us to innovate in incomparable ways, such as our API, integrations and automation capabilities, plus our insightful data analytics and reporting functionality.
TR Award for Innovation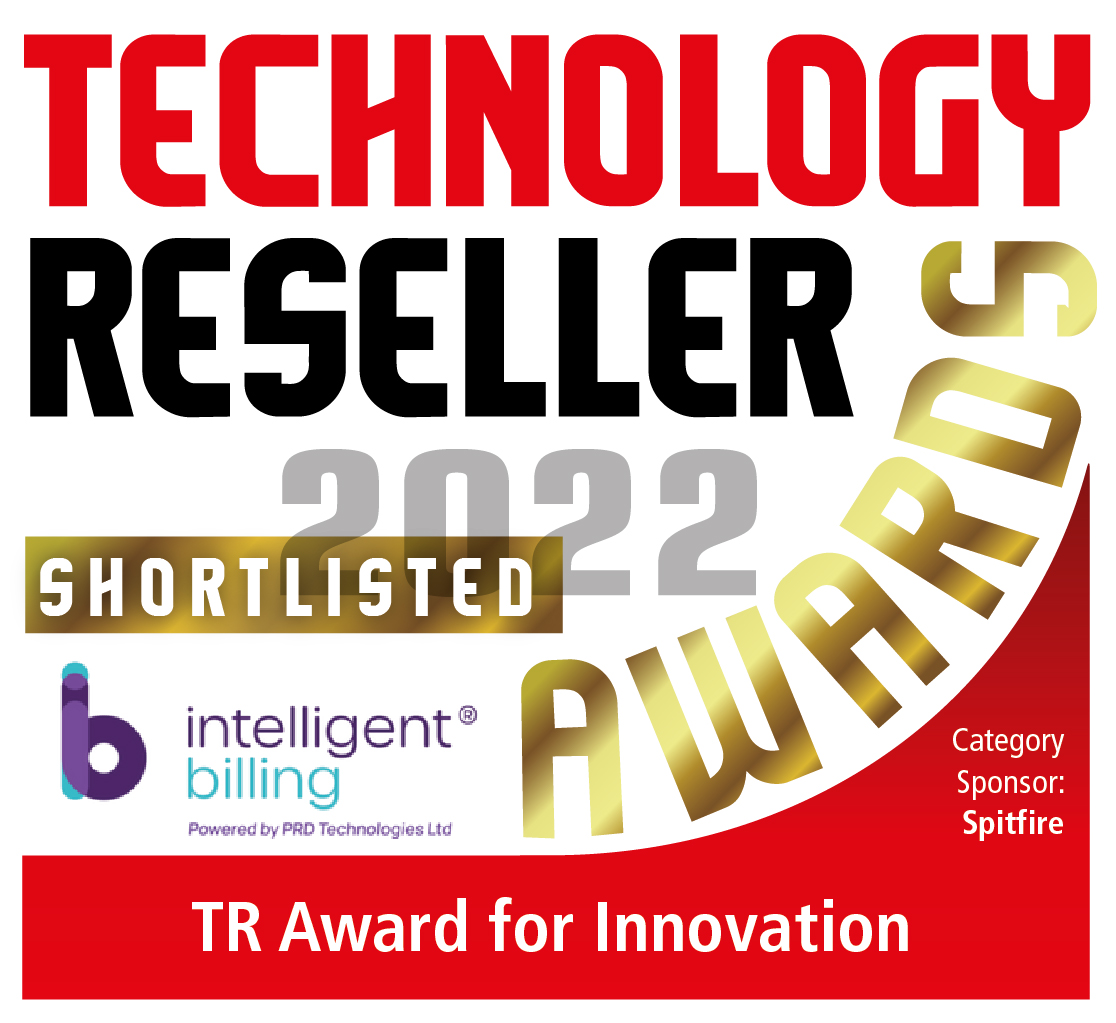 This award is for technology providers who demonstrate a disruptive, market changing, technological solution. Our rapid development and deployment of our ground-breaking dedicated distributors and VARs Intelligent Billing platform solves a major challenge for this sector.
XMA, who at the request of Westcoast Cloud, trialled the platform over a 3-month period stared to reap significant benefits within this short space of time.
James Thorogood (CSP Business Manager, XMA) commented:
"Thanks to Intelligent Billing we reduced our billing cycle by over 300 hours per month and are now able to offer clients a faster and more flexible billing experience."
The PRD team are really looking forward to the Technology Reseller Awards ceremony, hosted by Josh Widdicombe, 26th May 2022 at the Hilton London Bankside, and hopefully bringing home one of those coveted awards!
To find out more about what our award-winning billing platform can do for your business contact us.