Billing is the bread and butter of all businesses, especially service providers. They rely on seamless billing automation to manage complex revenue streams. When issues occur with runs, the impact can be catastrophic. It can often result in loss of revenue.
As a billing software provider to VARs, Telcos, CSPs, Fibre Broadband suppliers and a range of other industries, we understand the day-to-day challenges faced by billers.
According to Forbes, 81% of companies view customer experience as a competitive differentiator. 68% of customers say the service representative is key to a positive service experience.
When any processing problems or inefficiencies are flagged our expert billing support team is able to quickly and efficiently identify the cause and implement effective billing solutions that evolve for the long-term.
We asked our billing support team to come up with the top 3 billing challenges experienced by our clients and how we overcome them with our billing solutions.
1) Support access, knowledge and response times
One of the top frustrations we hear from new clients is their poor experience of support from previous suppliers. Automated ticketing systems and first line support staff that lack knowledge can cause detrimental delays. Slow identification and response to business-critical issues can result in late payment runs.
These frustrations are usually compounded by being tied into a fixed term contract. A fear of the challenges involved in moving to a new provider makes clients feel stuck.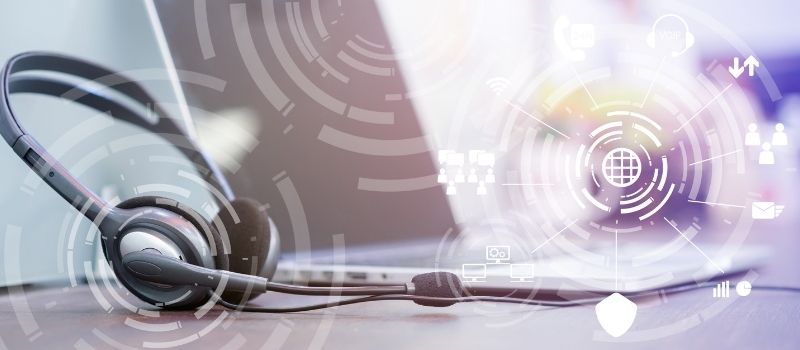 How does PRD's Intelligent Billing support team differ?
Here at PRD, we believe excellent support is just as important as our data processing and billing technology. Our unique fourth generation coding, combined with our expert developer and billing support team knowledge, forms the backbone of our 'Intelligent Billing' solution. Here are just a few of the things we do differently from some of our competitors:
Acknowledge support tickets immediately with a case reference number
Aim to resolve all queries within 2 hours, even during peak times
Use a ticketing system maintained by experienced billing analysts who understand and prioritise issues accordingly
Escalate more complex issues to our developers immediately
Continually communicate with customers if issues can't instantly be resolved, giving regular updates
Deal with all queries rapidly, ensuring there are no billing delays wherever possible
Get clients up and running in days – easily transferring your data to our Intelligent Billing platform with no fuss
We are constantly reviewing our support processes, looking at new and innovative ways to provide the best possible support and billing solutions to our customers.
"I was introduced to PRD in 2013 by my phone provider to assist with the preparation of monthly phone invoices for my customers. This was a real boost for my business, and I have remained a happy customer ever since.   There are several reasons why I have continued to utilise the excellent services of the team at PRD. The invoices generated by the combination of the online portal and assistance from the support team are extremely detailed and include not only the breakdown of costs, but also list every outbound call made by every extension at every one of my customer sites. The invoices are created as searchable pdf files which means that my customers have a permanent record of their outbound calls and can easily locate calls by opening the pdf and using the control F function on their keyboard to search for employee name, staff extension or number called which is invaluable to many. The support and communication by email and from the new ticketing system that we receive from PRD is a rare and welcome positive experience in todays crowded market. We have no hesitation in recommending the excellent products and services that PRD provide. Thank you for your valued support."
Paul Holden, Managing Director, Runfold Sales Ltd trading as Phones For Business
2) Functionality changes and third-party integrations implementation
A big 'bugbear' for many of our clients has been previous suppliers' inability to implement new features quickly, limited functionality and slow response to change requests. In addition, the lack of easy scalability in line with the demands of business growth can lead to missed opportunities.
How does PRD's Intelligent Billing solution differ?
Clients have told us that having the ability to make changes to the billing system, without delay is refreshing. For example, file changes or adding standard format new file types. Apparently, this isn't as easy for many of our competitors.
Our radical fourth generation coding is extremely flexible. It enables us to rapidly develop and implement new functionality, including bespoke API integrations. The Intelligent Billing platform can scale instantly to accommodate expansion into new markets. Clients can take advantage of new business opportunities with immediate effect.
"Customer Support is exceptional!"
Paul Lavalette, ATC EUROPE LTD
3) Easy user navigation, access and control
Key frustrations reported by our clients, from their user experiences with other billing providers, include:
Endless system limitations with regards to user access and functionality control
Complex, clunky and slow navigation
Lack of access to certain functionality, limiting control over their own bill runs
PRD's user-friendly Intelligent Billing platform
Via portal access, our clients have complete control of their bill runs, from adding and amending rates, making call bundles and packages, billing group or individual invoices, removing call files, rerate calls, and so much more.
Everything they need is in one place with easy user access, plus fast and simple navigation, giving them total control over their own billing.
Our automatic file collections remove as many manual steps as possible, making the billing process as quick and easy as possible for our customers.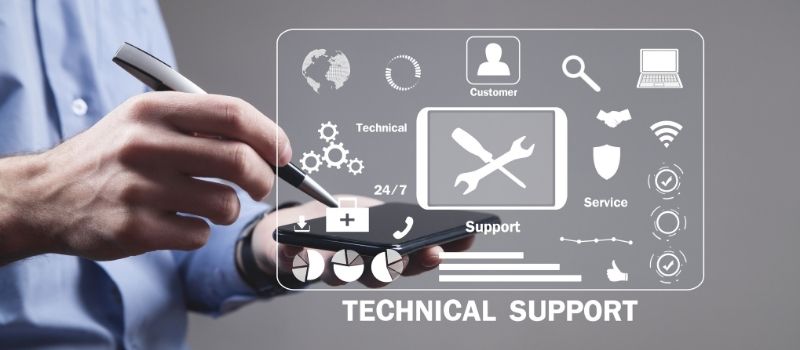 And we don't stop there…
The icing on the cake for new clients switching to Intelligent Billing is our rapid onboarding. They love the ongoing training via MS Teams, or in person, either at PRD offices or our clients' offices. We listen to our clients' feedback. We're always on hand to help with suggestions to improve and streamline processes, delivering fast and accurate billing solutions.
"We have used PRD for many years for our billing and the service has never been anything other than exemplary.  Assistance in explaining processes and best practise was always forthcoming and we were even able to get tweaks added to software releases to make the software work the way we wanted.  We had been putting off the conversion to the new product release but with PRD's assistance we flew through it and learned more about our business and the software potential while doing it.  I cannot recommend them highly enough."
Marcus Hurley, IAP UK Ltd
Whether you're struggling with telecom billing data challenges, cloud billing, or other data processing issues, contact our helpful team of billing experts. We're always happy to talk through your billing challenges and identify the right billing solution for your business.